| | | | |
| --- | --- | --- | --- |
| Energy | 957 | Weapon1 | laser |
| Metal | 153 | Range | 250 |
| Armor | 725 | Damage/sec | 36 |
| Buildtime | 2474 | | |
| Speed | 1.9 | | |
| Turnrate | 512 | | |
| Special | n/a | | |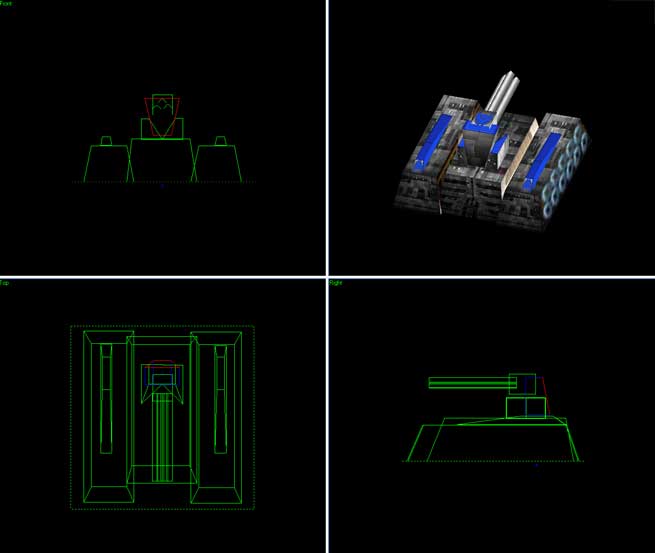 Note: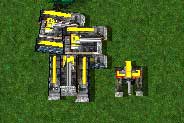 Buildpic: The only real complaint I got on this buildpic is the unit being extraordinary dark - like a casual blob in the night... especially around the barrels. The light in general is very weak and doesn\'t seem strong enough to produce such a sharp shadow. Unit - 1.5, background - 3 (fantastic, actually), merging 3.5.
Buildpic: 8
Model: The basic model is a good one. It got some of the look of a Core tank and is quite face efficient. There is a number of flaws, though, the largest of which is the size of the unit - it hardly fits into the vehicle plant at all. Other parts are those colored things on the tracks that should be removed and the turret that should be slightly enlarged [1.5]. The texturing have proper shading and even CD:3D, but is very dark and gloomy, if not for the yellow color as my team logo, this unit would look like a wreckage. What I'd want this unit to have are those greenish textures that you can find on the Raider or Leveler and light blue textured tracks (as the other level 1 Core tanks). Right now, there is also too much logo texturing around, making it look fuzzy when more than several units are in close vicinity of each other [2.5]. The corpse contains no problems [1].
Model: 5
Script: Standard aiming - recoil script, although I would like to see the barrels spin one third circle every time the unit fires. Just like the GAAT laser tower. On a side note, the unit's size needs to be updated because as seen on the screenshot up there, the unit really enjoys parking halfway into other units.
Script: Not counted
Balance: To be short, this unit is slightly underpowered. It is nicely balanced compared both to the Instigator and the Raider. However, this unit costs a lot more metal and (especially) energy, making it fall a few steps on my ladder. Not too far, though. It has been managed pretty good.
Balance: 8
My score: As it is right now, this unit is just a small variation on the instigator. My personal suggestion would be to increase the range to cover the increased costs and by that creating a quite good early raiding unit, without necessarily making the (unbalanced) Instigator obsolete balance-wise.
My score: 6